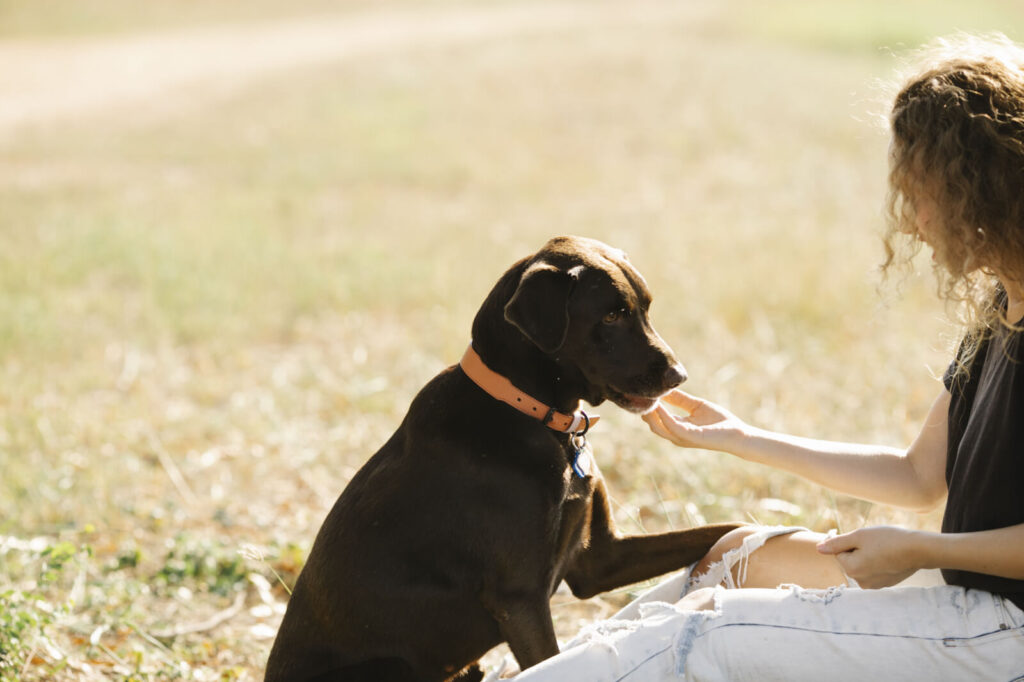 How a Service Dog Can Help You Live Independently
If you have a physical, emotional, or mental disability, odds are you find it difficult to perform everyday tasks. Living independently is critical for your mental health and wellness. People require autonomy over their decisions, including how they spend their time. Having a service dog at your side can help improve mobility and allow you to live more independently. So today, PetsPro+ shares some tips to help you choose your ideal service dog and keep them as happy as they'll make you.
Choosing the Ideal Companion
When choosing a service dog, there are various considerations, including temperament, size, and energy level. Some dogs do not have the character for all kinds of work. Likewise, if you need help with balance or mobility, you should choose a large dog to handle the job.
Before bringing a service dog home, you have to know that he can meet your needs and you can meet his. For instance, border collies may be intelligent and easy to teach, but they also are high-energy dogs. If you have low energy or live in a neighborhood that isn't walk friendly, you may be unable to take the dog on walks. However, some breeds like Shih Tzus don't need as much exercise.
When you bring your dog home, consider the different supplies and needs your pet's trainer recommended. You need to focus on bonding with your new pup and limiting the stress levels in the household. Dogs are sensitive to stress and may experience behavioral issues when exposed to a lot of stress. Try to keep everyone calm in the home.
Adjusting to Life With Your Dog
Keeping your home's yard safe is critical for your pet. A fence should be a priority. The fence should create a boundary around your property and be tall enough that the dog cannot jump out. If you need a fence, meet with local contractors. Many will provide you with a quote after discussing your needs. You can also evaluate the companies by looking at reviews online. The installation cost depends on the materials, installation location, and size of the fence.
Caring for your service animal requires the right supplies. Before bringing your dog home, make a checklist of supplies, including:
Dog bowls
Food containers
Leashes
Collars
ID tags
Dog gates
Treats
Various toys
Before purchasing any pet-related items, read product reviews from vets.
Walking Your Service Dog
Taking your service dog for regular walks is an important part of helping them stay healthy and providing adequate exercise. Additionally, you can also use these walks as an opportunity to bond with your service dog and to reinforce their training in new places. Regular outdoor activities will help keep your service dog active, alert and engaged. If you don't live in a pedestrian-area with a high walk score, bring your pup to a local park.
Learning His Dietary Needs
As you bond with your new companion, you'll learn more about his needs. Start with a variety of tools to check your pup's interest. Find out what your dog ate before coming into your home. Once you know his eating habits, choose to keep up with the food choices or switch to different food. Grain-free kibble has numerous benefits, including being easier on the digestive system, containing fewer carbohydrates, and providing higher concentrations of proteins and essential fatty acids. Here's a great option when it comes to healthy, air-dried dog food; check it out for more info to help you maximize your pup's nutrition.
According to the experts, if you switch foods, you should do it slowly. Slowly mix the new dog food with the old over seven days. When you take a slow approach, your dog is less likely to suffer stomach upset.
Service dogs can help you live an independent life. However, before choosing a dog, make sure you understand the breed you need and what kind of training will make your dog the ideal service animal. Also, do what you can to give them the care they deserve, feed them nutritious food, walk them regularly, and make sure your stress doesn't rub off on them.
PetsPro+ is committed to helping your pets thrive by providing all-natural, holistic products. Click here to browse our shop!
Image via Pexels